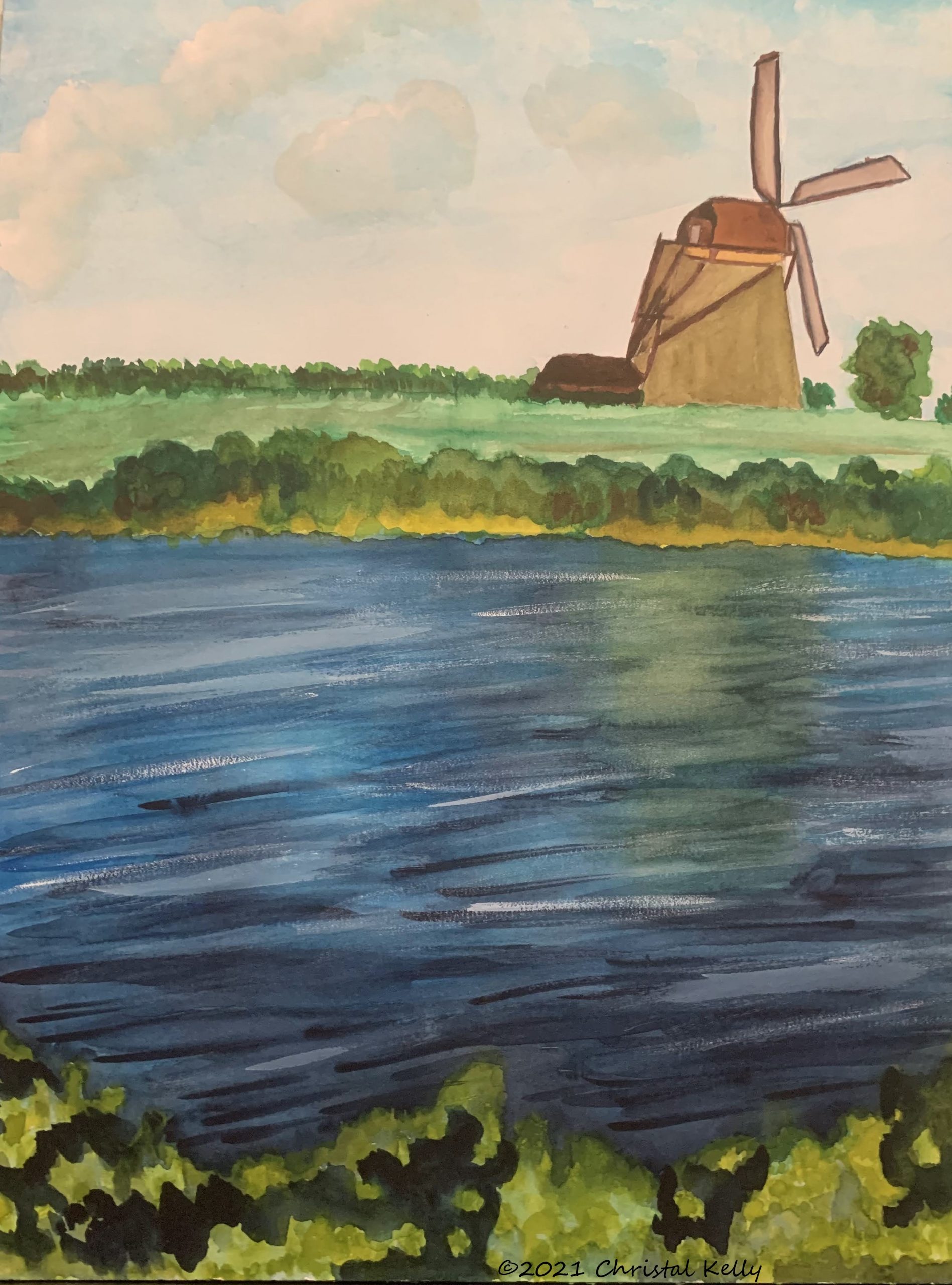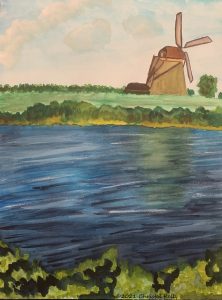 I've been encouraged by a few people to start selling my art online. I've been reluctant because I don't want the pressure of creating to sell. Painting has been a way for me to relax during the craziness that all began in March 2020. It's been very meditative for me, so the thought of commodifying that felt like pressure to create as means to make what I do "meaningful." Then I kind of had an epiphany of sorts. I can put stuff out there and if it sells, great. If not, also great because I'm creating for my own pleasure. If other people like it enough to want to buy, then I've shared what is meaningful to me with others.
So if you're interested in looking at my shop on the following platforms:
Etsy
Zazzle
At some point, this website will be migrated to another website. I'm working on figuring out how to do that this week. I'll still have this blog, but I also want to showcase both my original works and those I've created from following the tutorials from others. So be on the lookout for that. Just trying to find out how to migrate everything from here to there.
In other news, the new husband and I actually decorated for Christmas. We bought a tree and everything. I think both of us were hesitant to do this because you just don't know what feelings will arise when you take on traditions you shared with others. We made it through and I think both of us were very pleased that we did so. So, we start our own memories and in continuing to moving forward in this journey we call life.
I created a vision board for the year. It's the first time I've ever done one. Obviously travel is a theme, but I also want to focus on doing stuff with my kids, my art, having fun with Patric and enjoying life with friends and family. My word for 2022 is "active." I don't just mean through exercise either. To me it encompasses wanting to be more active in my life overall, intentionality in becoming better in my creative practice, actively pursuing ways to sell my art in the ways that call to me, actively listening to inner voice, etc. I signed up for Lifebook again this year and Tamara always does a painting around your intention for the year. I'll will be creating a piece around this word. Last year my word was release and I'm happy to say that I really feel like I released so much from my past life and embracing my new one.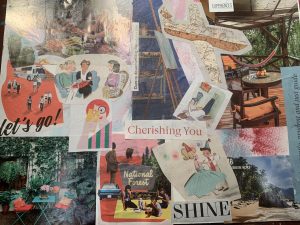 So what's your intention for the upcoming year? Have you ever created a vision board?
*The featured painting is one I just did from our trip through the Rhine. This is a working windmill in the Netherlands. Watercolor with gouache.