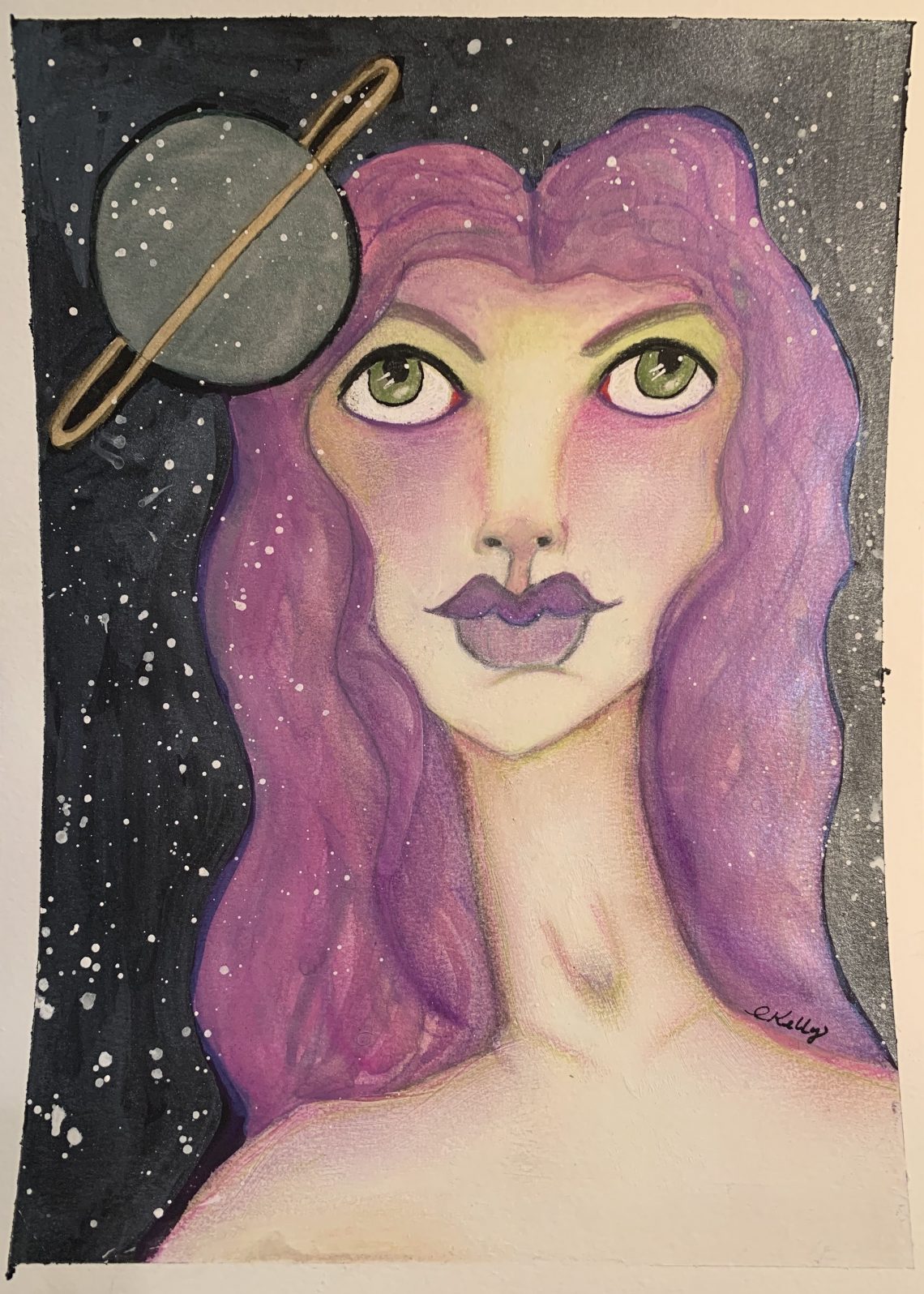 Hopefully, you have updated your bookmarks to come visit me on my new website. You should notice that I've made a few changes. I now have my etsy store linked here. I hope you'll browse and decide to buy something. I struggled a bit with commodifying what I'm doing, however, more than a few people have asked to buy things that I'm making, so here we are. The Planetary Nymph at the top of this post is one of the paintings for sale. I also have prints available of most items.
If you want to buy something directly from me, please let me know. I will discount any original paintings (not prints) by 20% if purchased directly from me. Shoot me an e-mail at christal@christalkelly.com.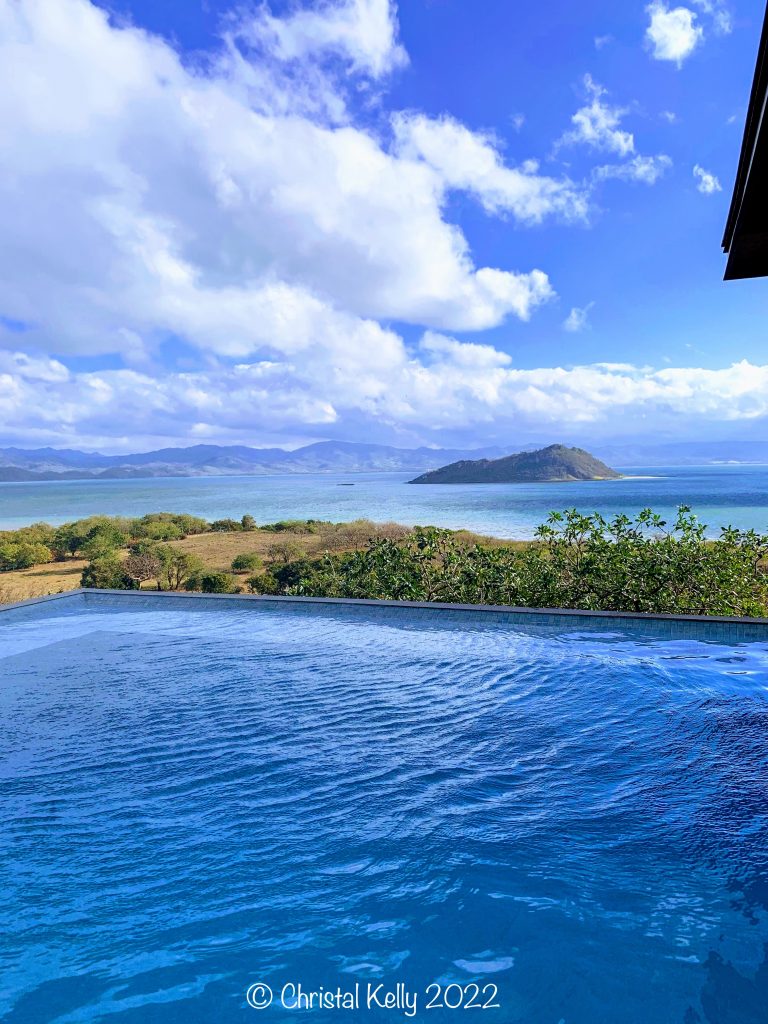 In other news, we spent an incredible week in Costa Rica. I loved the house we stayed in as it had its own pool overlooking the bay and was directly across from Nicaragua. We did a Zipline tour, which I chickened out of at the last minute. My damn fear of heights got the better of me. This was the first half of our tour, so I hung out until my husband and the couple we were with were finished. Then we had a great lunch. After lunch, we walked down to the thermal river. We slathered on some stinky mud from the volcano, then got into the river to wash off. It was a nice and warm. I could have stayed in it all day. We also saw a lot of howler monkeys. The male monkeys make super loud guttural noises. They started making noise when we were in the thermal river and we joked that they were coming to show their dominance to our men in the river. There were also a lot of baby monkey howlers. One of them was estimated to be about two weeks old. We were told never to stand directly under them and we soon discovered why. They will pee on you.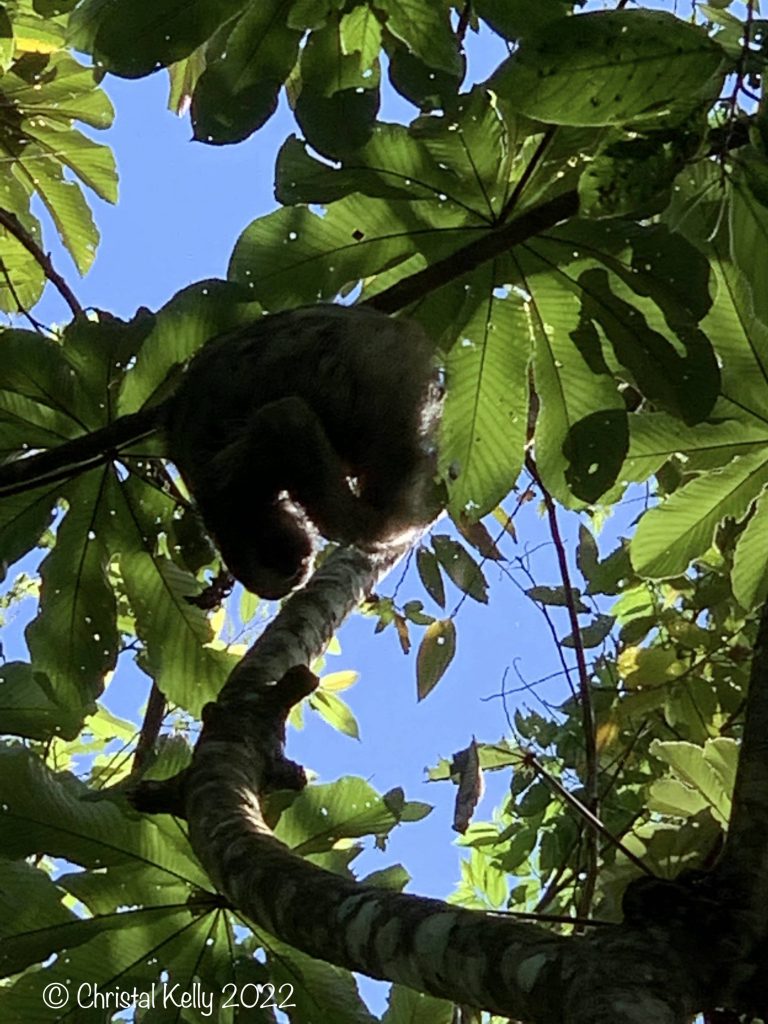 Another tour we did was a few days later. We stopped at waterfall where we were able to get in. Again, I would have loved to stay there longer and play in the water. It was too cold for my husband, so he didn't go in it. It was also our first stop of the day and we still had three other stops to make. Our next stop was at a rainforest tour. We had the fortune of seeing four sloths with one "actively" moving in the way that sloths move. It was such a great sight to see! We also got to see a red-eye tree frog and a toucan. After touring the rainforest, we went to see the Rio Celeste, which is a river turned blue by sulfur and calcium carbonate. We dipped our toes in here and again, it was another place that I would have loved to spend more time. I'm kind of a nut for anything water. My husband has learned that any place we stay has to include a water feature.